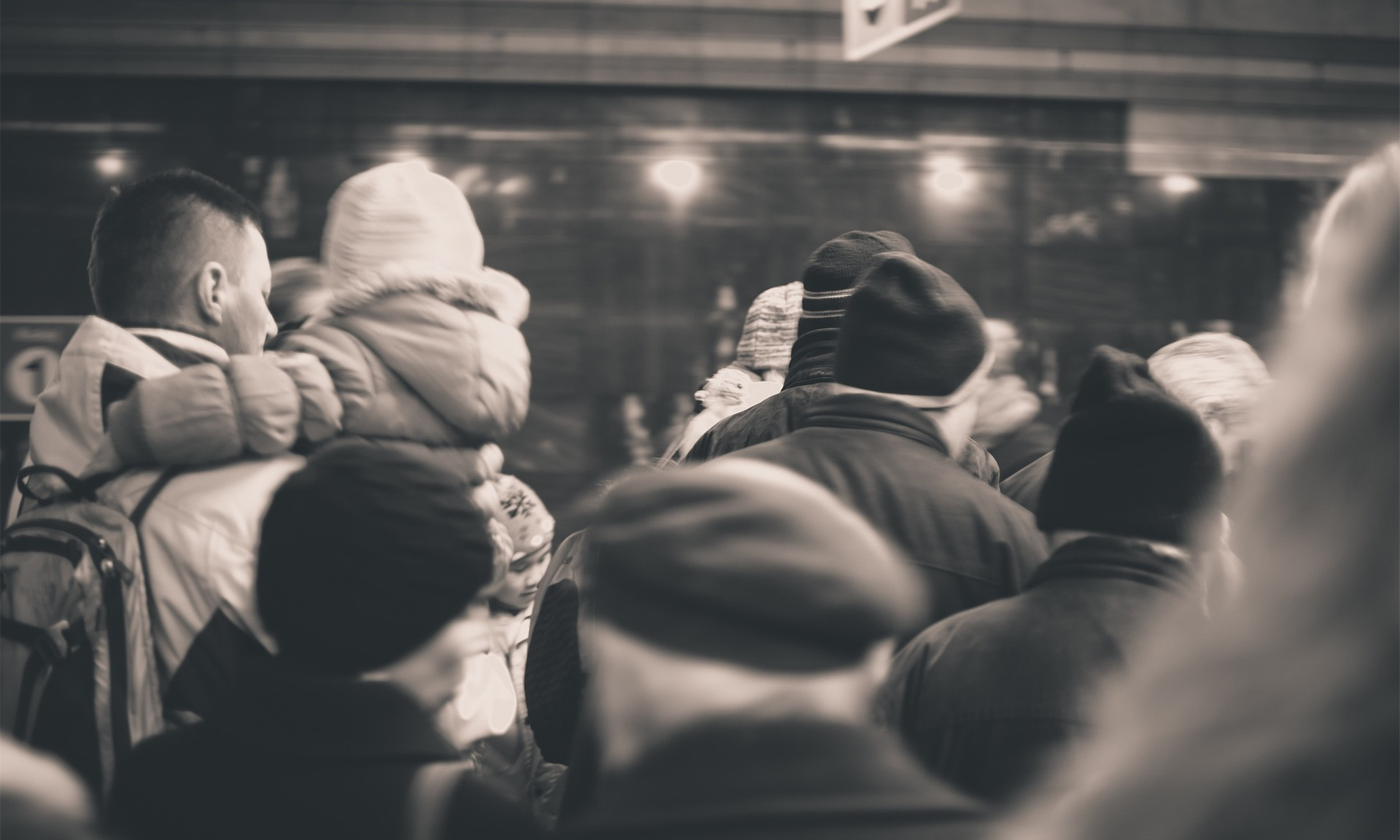 How to Market to the Twin Cities Crowds Before The Big Game
Prepare for a louder, more crowded, and possibly more profitable start to 2018: The Big Game is coming to Minneapolis on February 4th, and with it comes hoards of football fans with pockets full of money to spend.
Events for the 52nd installation in Minneapolis begin as early as January 26th, and that's more than enough time to prepare your marketing efforts for the crowds. Take a look and see if you're using these tactics to get in on the action.
Prep your site for Google searches
There's no doubt that football fans are going to be doing a whole lot of googling to plan their eventful week. "Nearby bar and grill": Google. "Fun things to do in St. Paul": Google. "Twin Cities parkas because I didn't know it'd be this cold": Google.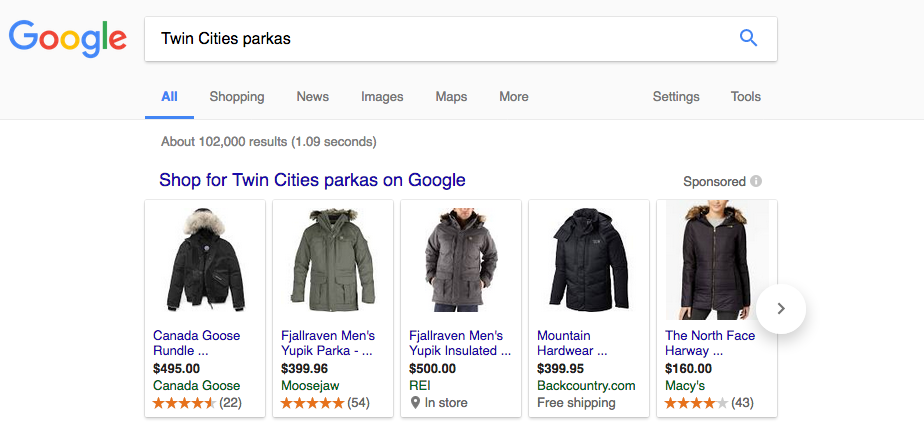 When Google chooses what to show, it looks at the images, text and layouts of websites and lists them from best to worst. As a business owner, you can go into your website and tweak these things to make your site rank better.
Check out these tips to help you get started or hand it over to us and we'll take care if it for you, all in time for the busy week. (This also works for other search engines like Yahoo! and Bing, but Google and its 77% market share understandably take precedence.)
Google AdWords
Want to put more of your budget into showing up on Google? Start a short-term advertising campaign on its search results pages using Google AdWords. Ads on Google are great because they look nearly identical to normal search results (aside from a small green label).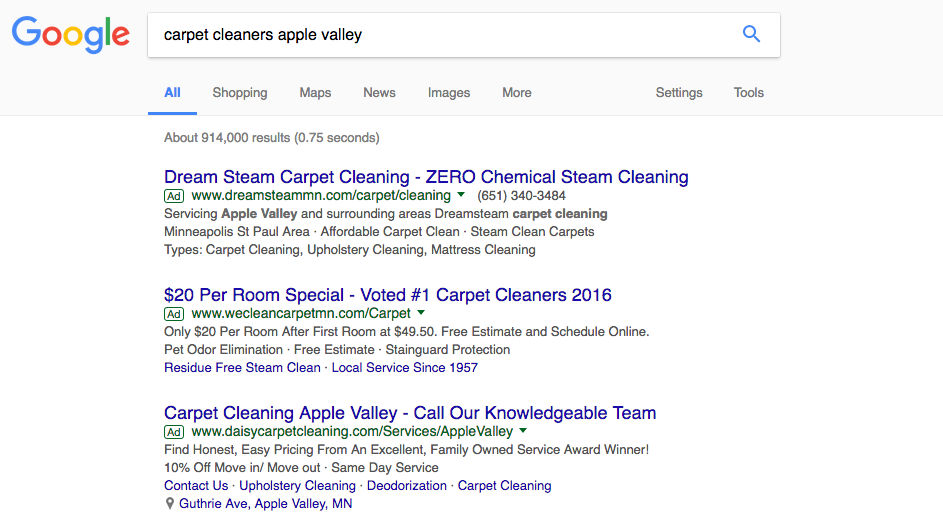 Remember, every Google search is essentially a question, so use these ads to give an answer to what people are asking for. If your potential customers might search for "breweries near US Bank Stadium", your ad could say, "Try 25 types of beer, all within steps of the US Bank Stadium. Click now to see the menu."
Social media marketing
If your business has a social media page on Facebook or Twitter, you're likely already planning your football posts. If you don't have a page, there's still time to create one from scratch and get activity before game day.
Need help? Our social media marketing team can create your page for you, touch up your existing page's images and content, or even create posts to appeal specifically to The Big Game crowd.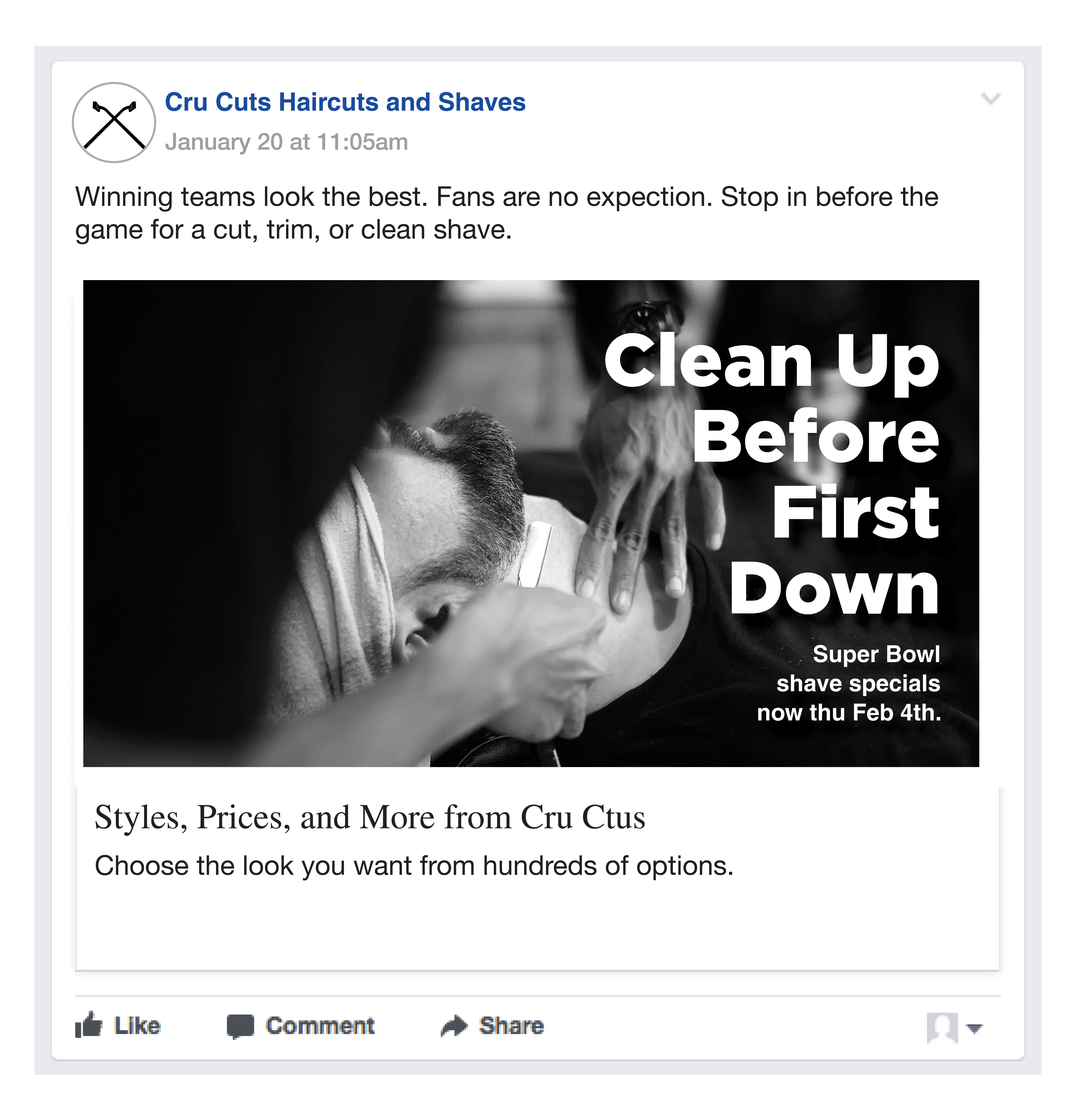 Another option is paid advertising. Social media advertising is easier than you'd think, and your ad budget could be as low as $10 for the week (though the more money you put into it, the high your reach will be).
When prepping your ad, you can choose what type of person to target (for example, football fans aged 21-65), where to target (Minneapolis/St. Paul and 10 miles beyond), and when to run the ad (Jan 26th through Feb 4th).
In-store signage
There will be a surge of foot traffic in the cities all week long if the weather is bearable. A well-designed and well-placed window display can bring in some of those passing ticket-holders, especially if it's football themed.
You can also use table tents to suggest additional products or those with higher profit margins. Design something interesting or funny and watch it get shared on social media where more potential customers will see it.
More ways to win the masses
Now that you have the avenues to reach the crowds, let's talk strategy:
1. Offer a deal
Everyone loves a deal, and with game tickets priced at $2,500 to $3,000 on average, ticket holders are no exception. Give a 10% discount or BOGO Half-Off for an offer that will still safely feed your bank account, or stand out with free parking vouchers or promotional products like toy footballs sporting your logo.
2. Show off your recognition
Has your business ever been in a "Top Ten" list or been given a specific call out in a blog or local magazine? Now would be a great time to dust off the awards (figuratively or not) and cash in on that free attention.

When out-of-towners don't know much about where to go or what to do, they'll likely turn to recommendations. Let them know you've been mentioned in a list like the Top Ten Best Thai Restaurants in Minneapolis, or that Joe Blogger said your indoor mini golf course was one of the best he'd ever been to.
3. Use a Super Bowl theme
Create a product that incorporates The Big Game (without using the trademarked name), like a ham sandwich named The Pig Skin, or a "from-the-turf training" workout class at your fitness center where attendees can try foot and hand work like players during warm-ups.
No matter how you decide to market your business, now's the time to start. And if you want help getting your name in front of the crowds, give us a call or send us a message below.
Get a Quote
Tell us as much as you can. We'll help fill in the rest.